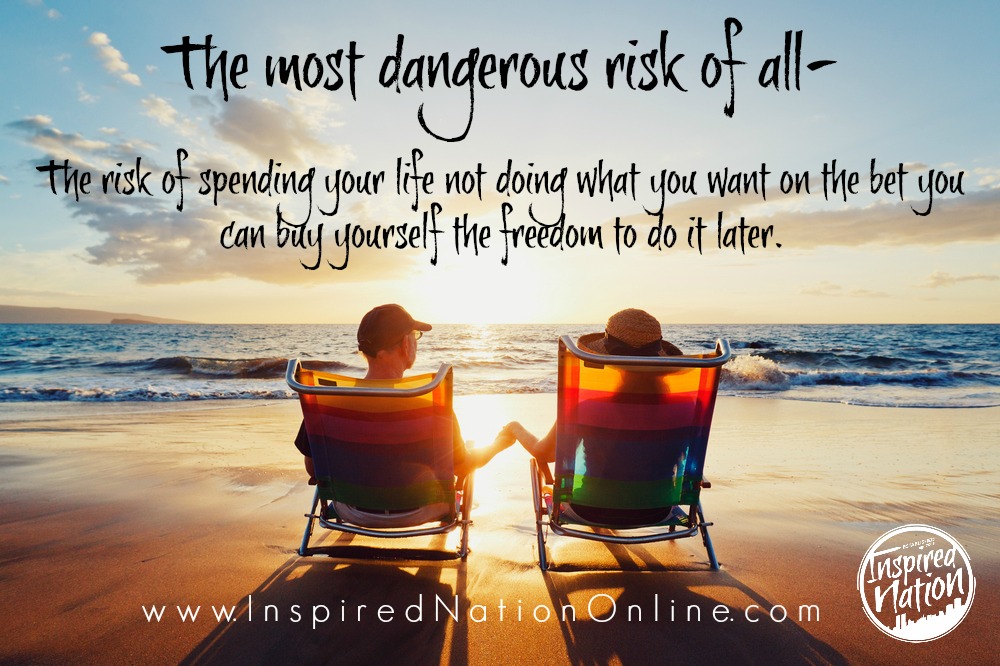 We think that we have all the time in the world.
We are invincible.
We will "get to" living our life after the kids are in college, we retire, we have more time.
Yet there are no promises in life.
You have one shot at this life.
You may as well enjoy the ride.
I see far too many clients who work hard their entire life with hopes of "living" when they finally retire.
Essentially it's like the saying goes "In our youth–we spend our health to obtain our wealth…and when we get older often we spend our wealth trying to regain our health."  Unfortunately, for many–it's too late.
Live your life.
Live today as though it were your last.
Your Biggest Fan-
Dusty