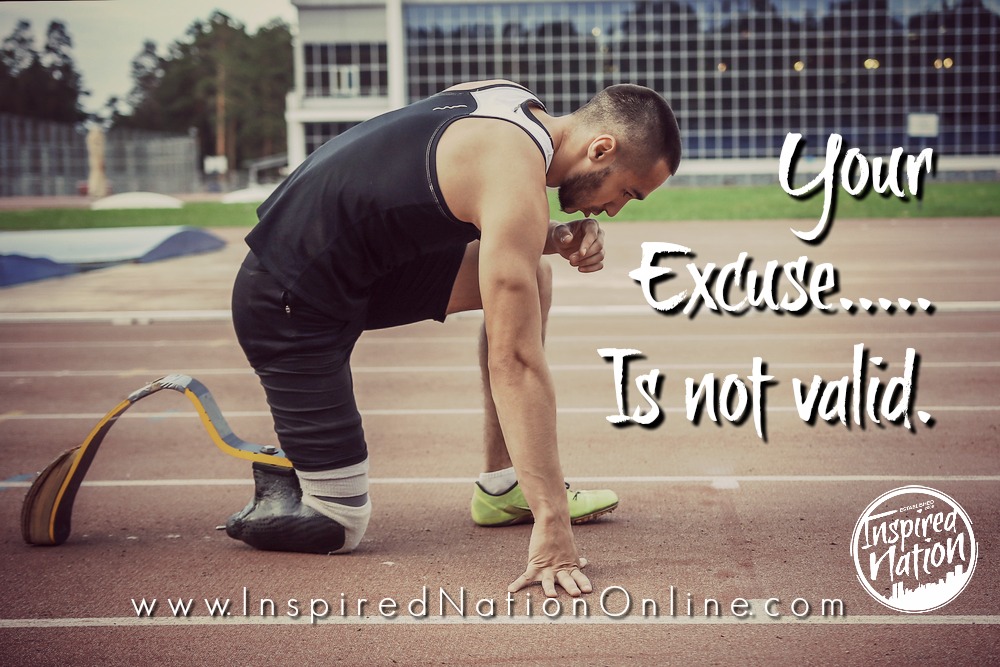 The excuses that you give yourself:
-too short.
-too tired.
-too old.
-too busy.
-too fat.
-too out of shape.
Any and ALL excuses are leading you 'TOO FAILURE'
Get off your ass and go get what you want!
You want fitness….get to the gym.
You want health….eat the right foods.
You want optimal health….get adjusted.
"It" will not be handed to you…….DO something….
before it's TOO LATE.
Your Biggest Fan-
Dustin