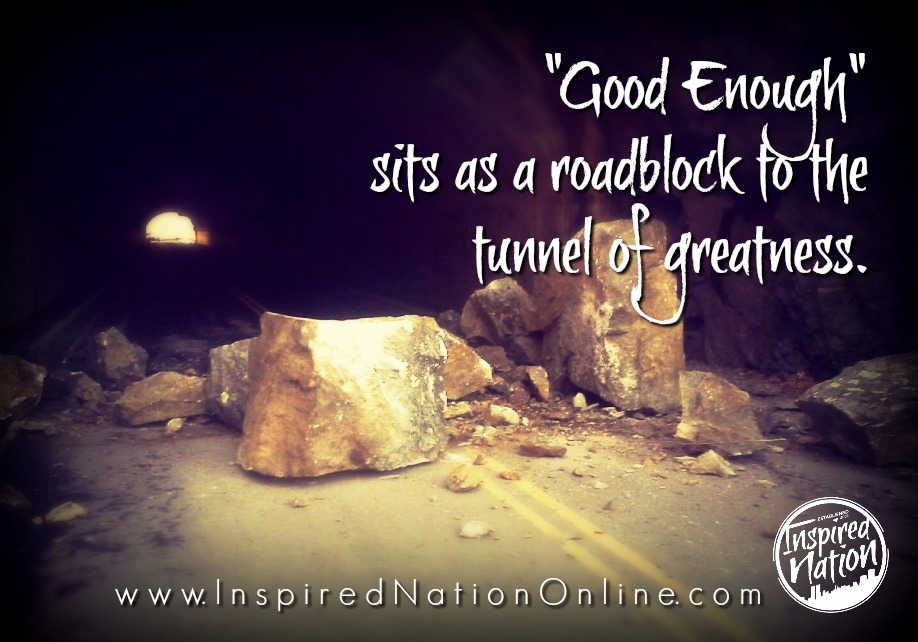 You've heard it.
You've seen it.
In fact you may have said the two words that are certain to kill your greatness.
"Good Enough"
These words express one thing….I'm not willing to make it better.
It will pass.
It's not amazing, incredible, remarkable……but it's "Good Enough"
When you hear your friends say these words……look for new friends.
When you hear yourself saying this…..reevaluate your standards.
YOU deserve the best……and "Good Enough" will never get you there.
Your Biggest Fan-
Dustin