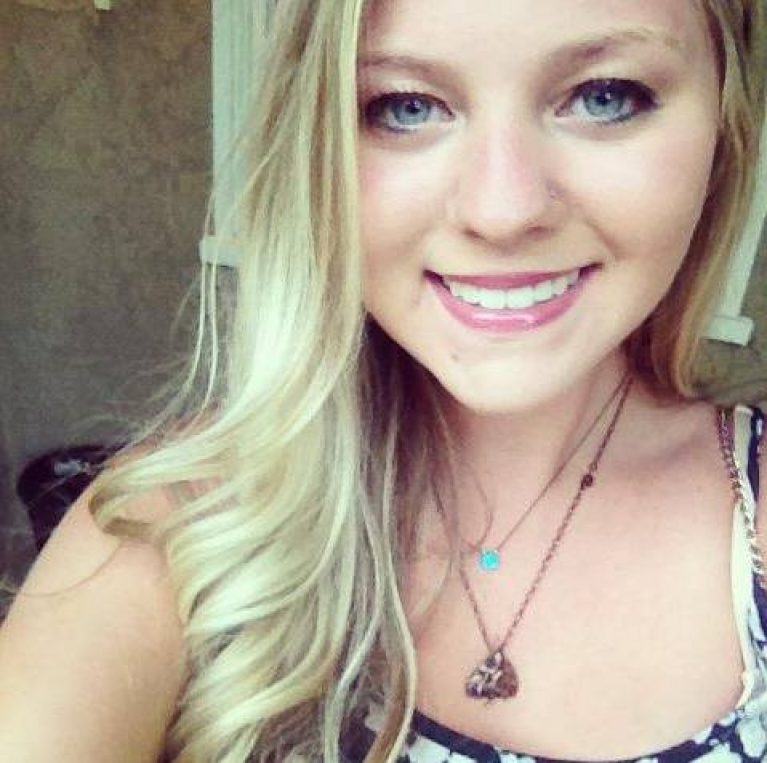 Brittany Krystantos is a 18-year-old girl that grew up thinking being different was a bad thing, while she saw the world between her eyes- literally. She lived silently for the first seven years of her life, dealing with the world's efforts to bring her down to their level of insecurity, an experience that heavily shaped her life. When high school came along, she struggled silently, never telling anybody the bad thoughts that would find their way to her at night. It got so bad, it was make it or break it- change her life around or dwell in the negativity that consumed her life. She made a promise to herself: get up from the funk, smile more, laugh more, and get ready to rock this world. This change helped enable and build her positive tribe of people to lean on, especially her mentor, who came running into Britt's life when she needed her support the most. Britt understood that very lesson that typically takes people years to discover: she's never really alone.
Positivity became her quest.
One day she discovered writing is a part of her soul. It was her birthright; she needed the push to find this knowledge for herself.
Her mentor said: "Grab a journal. Get a pen. Write how you feel everyday."
Writing once was an outlet to vent, then become a place for others to soak up inspiration. Britt loves writing positive inspiration that always comes from her own heart, but don't underestimate her- she loves writing poems during her free time, when she is not trying to help others, doing yoga, drinking green tea, or lifting weights at the gym to feel more badass then she already is.
Resources: