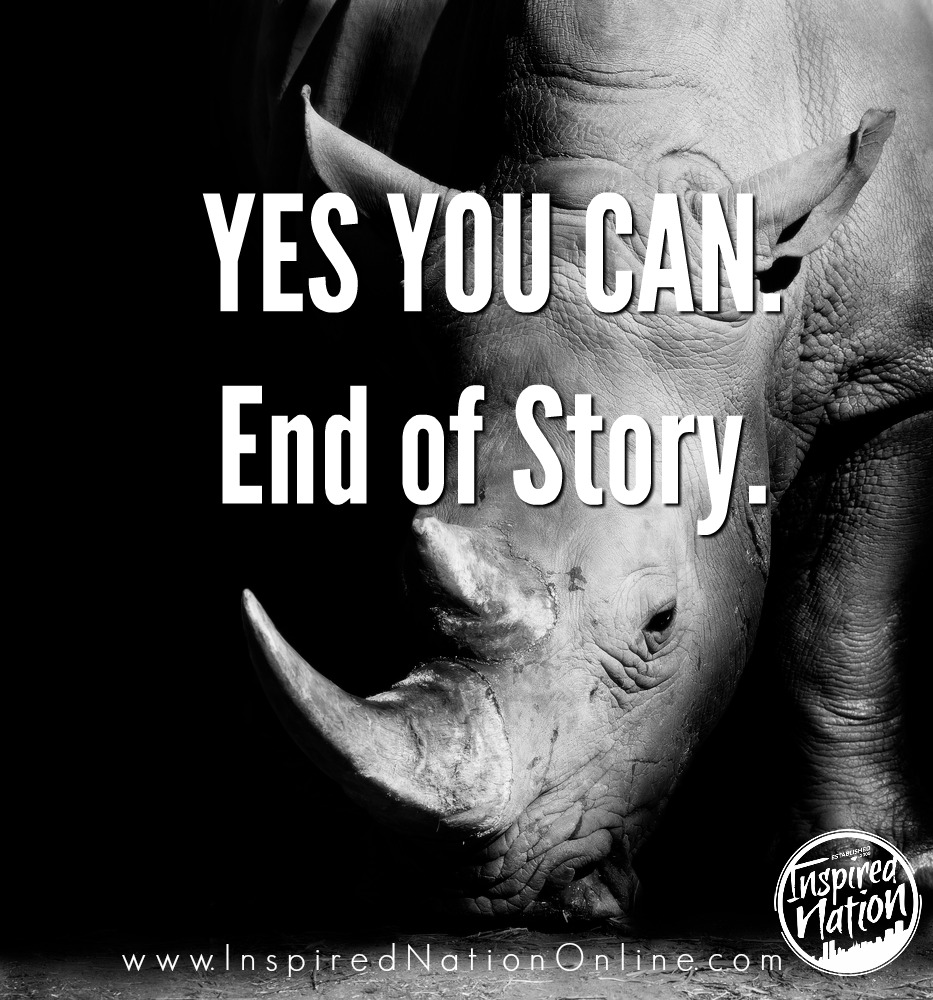 YES YOU CAN!
But do you believe it?
Do you truly understand the power of your thoughts?
When you want something bad enough you will achieve it.
When you desire change greater than the discomfort that may come from the change….you will change.
When you are sick and tired of being sick and tired and truly C  O   M   M   I  T to daily action steps toward the achievement of your goal….you will succeed.
But it all comes about from one thing…..a decision.
A decision of commitment to never going back to that place you were.
A decision of commitment of come hell or high water you will do whatever it takes to achieve your goal.
No one can make the decision or take the action steps necessary….but you.
Get after it.
YOU DEFINE YOU.
Your Biggest Fan-
Dustin