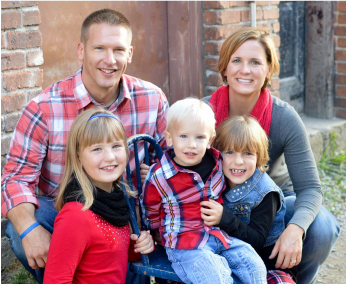 Hi! My name is Dr. Dustin Behn and I am just your average everyday dude, married to an amazing woman with two beautiful daughters (Savannah & Sage) & a handsome son (Max) put on this earth for one reason: To be a person of high standards and integrity that inspires people to live the lives of their dreams. I don't know how you found this site and it really doesn't matter.
What matters is that you are here for a reason….there are no accidents.
I have devoted my life to helping people just like YOU become exceptional human BE-ings & I will do everything in my power to bring more out of you than you believe is possible. How will I do that? Over the past 12 years I have worked with literally thousands of people much like yourself who have wanted more out of life. People like you, who know that God brought them into this world to be something far greater. To play big and make an enormous impact in this world–they wanted more.
What is more? More is more life! Living an Inspired life means waking up every morning with a sense of purpose. Knowing that your birth was by no accident but rather for a Masterfully designed purpose. NOW is your time to wake up and unveil your greatest YOU to the world.
Throughout this website you will find links, topics, blogs as well as links to The Inspired Nation podcast that all revolve around one purpose: to help you BE-come the greatest YOU anyone has ever known.
​Updates will be done frequently and I invite you to share this site with your friends and family so they too, can BE-come amazing individuals and our quest of developing an Inspired Nation will evolve.
WELCOME to your future……