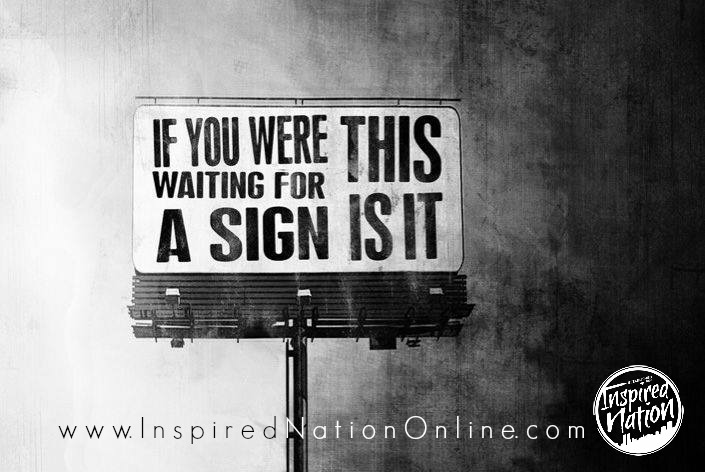 Waiting.
And Waiting.
Still Waiting.
We continue to wait until we receive a sign.
We wait until the circumstances appear right.
We wait until we feel comfortable enough to plunge forward into what we truly want.
​What are we waiting for?
There is no guarantee that tomorrow will even show up.
There is not a promise that we will be around in the morning.
We could be sitting at a local coffee shop when an innocent driver passing by loses control of their car and crashes into where we sit.
​I know that sounds a bit gruesome, but anything can happen.
A N Y T H I N G can happen.
So if anything can happen on a negative slant, why can ANYTHING happen in a positive slant.
You can do what you choose.
You can create the life you desire.
You can develop any skill you are willing to work toward with discipline.
Stop looking for a sign and get busy making a sign that says "I have arrived."
Your Biggest Fan-
Dusty