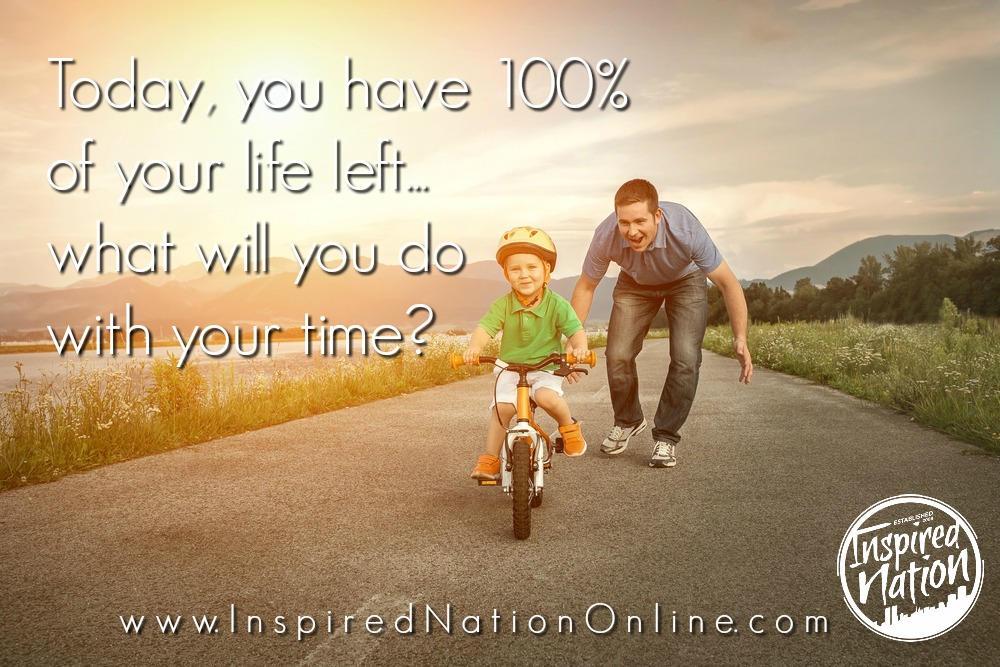 Time…
we think it is unlimited…
we rationally realize that our time will end…
yet we live as though we will live forever….
We say to ourselves….
"there will always be a 'tomorrow'"
"we will get to 'that something' next week."
"we promise to 'really live' when we retire."
"we will travel and see the world "when the time is right"
Newsflash….there are no promises.
You must live every single day as though it were your last.
You must have the conversations and experiences that you wish to have NOW.
You must take a chance and live…
and remove the regrets.
Life waits for no one,
and it's time for you to start living…..
otherwise you will continue dying with your dreams, goals and wishes still inside…….one. day. at. a. time.
YOU DEFINE YOU.
Your Biggest Fan-
Dustin Behn
If you haven't signed up for our weekly "i-Inspire" newsletter at www.InspiredNationOnline.com you may be missing our on the spark that lights your fire to your greatest tomorrow.
See you on the inside.